Hospital director introduction
Hospital director introduction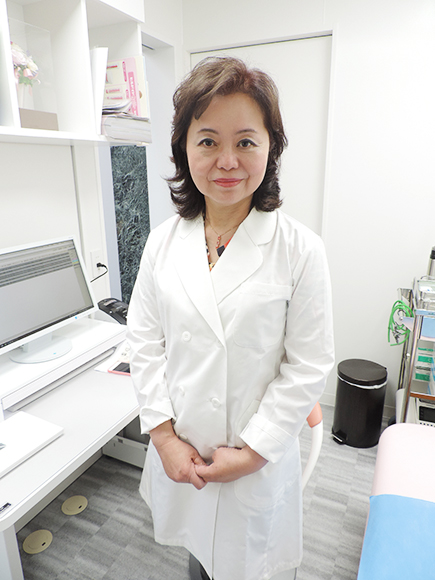 Lily Hsiao, MD PhD
My husband and I opened the Moriya Eye and Skin Clinic in Moriya, Ibaraki Prefecture 25 years ago. Fortunately, my two children have successfully grown up and are with their own specialties: my daughter is a dermatologist and my son is an orthopedic surgeon at the University of Tokyo. It has been challenging these 25 years to have actual experience with running a private clinic of dermatology. Through this experience, I not only mastered the knowledge in the textbooks but also sought further development in the area. Since 10 years ago, we started using microscopy to carry out Tzanck test for observing cytologic and histological changes in various skin diseases and establishing a 2-minute bedside cyotologic diagnosis. We have acquired the know-how and methods of determining the cytological changes and treatment methods for various skin diseases which enabled us to observe cytological changes of the patient on the spot and confirm diagnosis and treatment. This time around, we are fortunate to be able to establish this dermatologic clinic in the eastern area of Shibuya, and we hope to help more patients with our accumulated treatment experience. Besides having acquired many years of clinical experience ourselves, we have also hired physicians from university hospitals who have treated many patients with severe diseases using the latest knowledge and technology. All of us work together to hope that patients can feel assured when they visit our hospital for consultation. Our dermatologic clinic can take care of patients of varying ages such as commonly seen eczema in infants and children, skin problems during adolescence, and aging skin symptoms that appearing with increasing age.
Besides drug therapy, we are also equipped with the most suitable test methods and the latest medical equipment such as phototherapy, and various lasers for multi-directional treatment.
Academic background
| | |
| --- | --- |
| 1980 | Graduated from Kaohsiung Medical University (Taiwan) and obtained Taiwan's national physician license |
| 1980 to 1981 | Internal medicine physician at Cathay General Hospital |
| December 1981 | Obtained Japan's physician license |
| 1982 to 1985 | Dermatologist at Kumamoto University Hospital |
| April 1985 | Enrolled in the doctorate class at the Graduate School of Medical Sciences of Kumamoto University |
| March 1989 | Graduated from the Graduate School of Medical Sciences of Kumamoto University and obtained a PhD in Medicine. |
| December 1990 | Obtained dermatologist qualifications from the Japanese Dermatological Association |
| January 1991 | Deputy Director of Moriya Eye and Skin Clinic in Moriya, Ibaraki Prefecture |
| 2017 | Director of Shibuya International Skin Clinic |
Affiliations
Qualified dermatologist of the Japanese Dermatological Association
Member of the Japanese Dermatological Association
Member of the International Society of Dermatology
Publications
The 2-minute Quick Tzanck Test to Diagnosis Herpes Simplex Viral Infection: Cytologic and Clinical Atlas of Skin Diseases Including Atopic Dermatitis
Staff introduction
Physician: Juniku Amagai (あまがい じゅんいく)
Qualified dermatologist of the Japanese Dermatological Association
Dermatologist at Higashimatsuyama Municipal Hospital
Dermatologist at Nihon University Itabashi Hospital
Chief Physician and Medical director of ward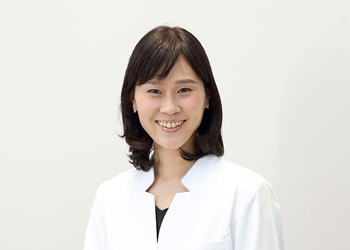 Diagnosis of skin diseases sometimes do not require blood tests but rather can be directly determined with observation by the naked eye. The availability to use the same perspective as the patients to experience problems and treatment process and the ability to share weal and woe with the patients is a major characteristic of dermatology.
Up till now, I have accumulated more than 12 years of the latest dermatology diagnosis and treatment techniques from the Nihon University Itabashi Hospital and am therefore able to provide rapid and accurate diagnosis. In addition, if there should be need for detailed examination, hospitalization or surgical treatment, I will also introduce the patients to suitable medical institutions according to the patient's condition. Please feel free to contact us for a discussion when needed without any hesitation!